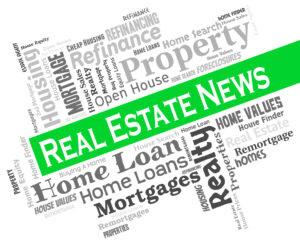 Headline Real Estate News
May 21, 2021 – May 29, 2021
Headline Real Estate News for Buyers, Sellers, Homeowners, and the Curious… real estate sale prices, mortgage interest rates, new listing inventory, pending sales, closed sales, days on the market, multiple offers, and bidding wars to name just a few topics of interest to Realtors and home buyers and sellers.
So what content has been posted in news media or on the Internet? As a REALTOR who subscribes to numerous Real Estate News Feeds, I continually try to stay attuned to what is occurring in the real estate market locally, across the State, and nationally.
5/21/21 "Home Shoppers aren't the only ones using Zillow " Jordan White

Ever wonder how often Zillow home searches viewed by non-buyers in 2020 during the Pandemic? "83 % of users admitted to searching for homes with ZERO intent o' purchasing."  Take a look at other interesting information in this posting.
housingwire.com-Home shoppers arent the only ones using Zillow

5/21/21

"Nearly Half of US Homes are selling ridiculously fast, less than a week "
Jim Dalrymple II
inman.com-Nearly half of US homes are selling ridiculously fast less than a week

5/21/21 Bankrate "Will the Fed raise interest rates in 2021? Here's what experts are saying"  Sara Foster



Will The Fed Raise Interest Rates In 2021_ Here's What Experts Are Saying _

5/24/21 "NAR: almost 50% of homes sold for more than list price" Tim Glaze

housingwire.com-NAR Almost 50 of homes sold for more than list price

Wondering what the Local Market Update looks like in New Hanover County, and surrounding Counties and Towns in Southeastern North Carolina? 
5/28/21 The Atlantic "Will the Housing Market Ever Be Normal Again? " Derek Thompson



amp.theatlantic.com-Will the Housing Market Ever Be Normal Again

The above article, "Headline Real Estate News", was compiled and prepared by David Fialk, Realtor Emeritus, who regularly posts real estate articles of interest for home buyers, home sellers, and homeowners.
Licensed Since 1971, David Fialk is a Licensed Real Estate Broker in North Carolina (Intracoastal Realty, Wilmington 28411) and Broker Salesperson in New Jersey (Coldwell Banker Residential Realty, Metuchen 08840) and has helped more than 1800 Families Move across Town… Throughout the State… and Across the Country!
Planning on purchasing real estate? Thinking of selling your home? For real estate information "You Can Rely On, Contact the REALTOR You Can Rely On".
David can be reached via email or by phone at 910-859-0200 or at www.DavidFialk.com.