Wondering What the Real Estate Statistics Look Like in the Real Estate Market?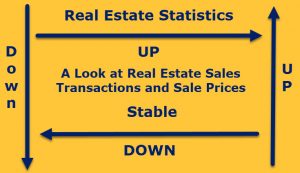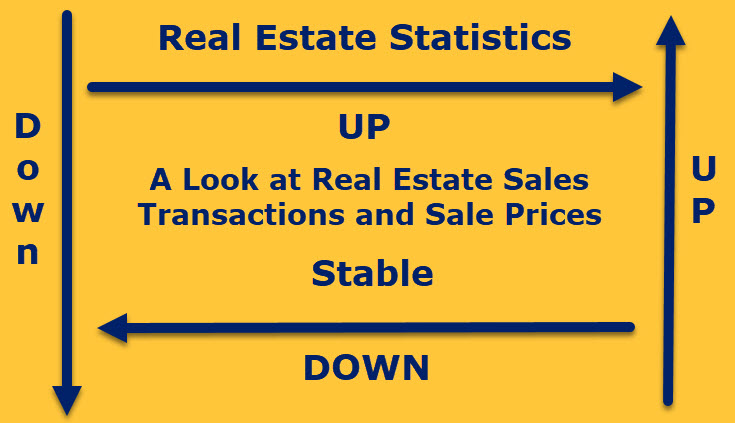 Homeowners, Home Sellers, Home Buyers, and the Curious seem to all have an interest in what is going on in the real estate market and real estate values. Are real estate prices going up? Are they going down? Or are they stable?
For many, a home is the largest investment they have made? For many, it is the equity in their home that will provide their retirement funds. And for others, it is wondering whether they should sell now and or buy now, or just wait. And yes, there is always real estate statistical information to view and read appearing in print and all over the Internet, whether the data is from Case-Schiller, NAR, Zillow, Redfin, or from any other of a number of sources.
Real estate values are local! Economics 101 taught us that what is true of the whole may not be true of the parts. In other words, just because real estate values are increasing all over the country today does not mean to say they are increasing by the same percentage in each neighborhood location, city, county, region or state.
Real Estate Statistical Information is provided from North Carolina Regional MLS.
New Hanover County
Wilmington
28401
28403
28405
28409
28411
28412
Cape Fear Area
Three County Area – New Hanover, Brunswick, Pender
Wrightsville Beach
Kure Beach
Housing Report Snapshot_New Hanover_Brunswick_Pender
Brunswick County
Leland
Pender County
Hampstead – 28443
Carolina Beach
Monthly Indicators_New Hanover_Brunswick_Pender
Housing Supply Overview__New Hanover_Brunswick_Pender
If you would like assistance in reviewing any of these reports or would like a report in a different area, please contact me by phone, text, or email.
If there are thoughts and or plans in selling a home, the most reliable source of accurate and reliable pricing information would be obtaining a current Comparative Market Analysis from a REALTOR.
If you would like assistance in obtaining a Free Comparative Market Analysis, I can help.