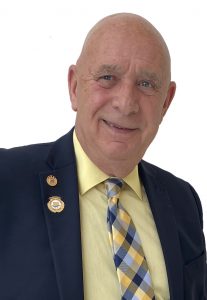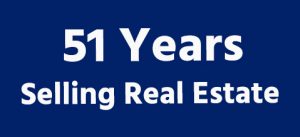 July 2022
David Fialk, REALTOR® Emeritus is now celebrating 51 Years Selling Real Estate.
C2EX, CRB, CRS, ABR, AHWD, GRI, e-PRO Certified Internet Professional.

David Fialk is a member of the National Association of REALTORS®, North Carolina REALTORS®, New Jersey REALTORS®, the Metro Centre Association of REALTORS® and Cape Fear REALTORS®. He led MCAR as its president in 1987. In 1988, 1996, and 2003, he was named REALTOR® of the Year by the Metro Association of REALTORS®. David has been an integral part of the local, state, and national REALTOR® communities throughout his career. He has been actively involved in the REALTOR® community by serving as a member or chair of numerous committees at the local, state, and national levels.
David obtained his Real Estate Brokers License in North Carolina in 2016 and is a Broker REALTOR® for Intracoastal Realty. His office is located at 8262 Market St., Suite 106, in Wilmington, NC 28411. As a real estate agent, he assists buyers and sellers in New Hanover County, Wilmington, and the neighboring areas of Pender County (Hampstead) and Brunswick County (Leland). David is also a Broker Salesperson with Coldwell Banker Realty in Metuchen, NJ 08840 and has been providing real estate services to buyers and sellers for 51 years.
David has been giving real estate sales training and seminars to New Jersey's individual sales agents, real estate brokerage firms, and realtor associations for many years, so he is familiar with the unique issues and demands of the real estate industry. His talks aren't just about what REALTORS "should be doing" to succeed — he also shows them, step by step, exactly "what to do" and "how to do it".
David has been teaching his NJREC Approved CE Courses since 2012, and he is an approved instructor with the New Jersey Real Estate Commission.
After 51 years in business, David Fialk has the same "commitment to service excellence" as the first day he got his license. He has a thriving real estate business in both New Jersey and North Carolina, and he also provides real estate sales training and Continuing Education Classes in New Jersey.
Read More About David Fialk
David Celebrates 50 Years in Real Estate
If you would like to know what it was like working in the real estate industry for the past 51 years, just talk with David Fialk, Realtor.
 www.DavidFialk.Realtor    [email protected]    www.DavidFialk.com
www.DavidFialk.Real Estate   [email protected]