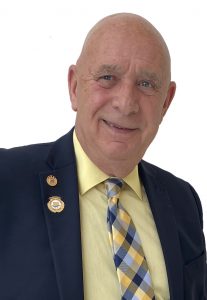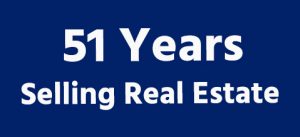 July 2022
David Fialk, REALTOR® Emeritus is now celebrating 51 Years Selling Real Estate.
C2EX, CRB, CRS, ABR, AHWD, GRI, e-PRO Certified Internet Professional.

David Fialk obtained his New Jersey Real Estate Salesperson License in 1971 working Part-Time while attending Seton Hall University. Upon College Graduation, David decided to make Real Estate his Full-Time Career in 1974 and began working first as a Salesperson for Choice Realty Co. and then as the Office Manager for Choice Realty Co, the family-owned Real Estate Company in Iselin, NJ. He then purchased Choice Realty Co in 1991, became Broker-Owner, and sold the Company in November 2016 to Coldwell Banker Realty.

David is a Broker-Salesperson in the Coldwell Banker Realty Office located at 40 Middlesex Ave, Metuchen, NJ 08840, and continues to assist Homebuyers and Homesellers with the assistance of the Choice Group Team Broker Salesperson Members, Amishi Parikh, and Eileen Campos.
David Fialk is a member of the National Association of REALTORS®, New Jersey REALTORS® and the Metro Centre Association of REALTORS®, serving as Board President in 1987 for MCAR. He was also recognized as REALTOR® of the Year for the Metro Association of REALTORS® in 1988, 1996, and 2003. He is also a member of Cape Fear REALTORS® and North Carolina REALTORS®. Throughout his career, David has been very active and involved with the various REALTOR® Associations and has continuously served as a Committee Member or Chairman on various REALTOR®committees on the Local, State, and National levels.
Obtaining his Brokers License in North Carolina in 2016,

David is licensed as a Broker REALTOR® for Intracoastal Realty, Porters Neck Office, 8262 Market St., Suite 106, Wilmington, NC 28411 assisting Homebuyers and Homesellers in Wilmington, New Hanover County and the surrounding areas including Brunswick County(Leland) and Pender County(Hampstead).
As a Real Estate Sales Trainer and Educator, David understands the challenges and needs of Realtors and Realtor Associates and has provided sales training classes and seminars to Individual Sales Agents, Real Estate Brokerage Offices, and Realtor Associations throughout New Jersey. His presentations are not only about what REALTORS "should be doing" to achieve success in real estate but are "hands-on" and provides the "what to do" and "how to do it".
David is also Approved by the New Jersey Real Estate Commission as a Continuing Education Instructor and has been teaching his NJREC Approved CE Courses since 2013.
And yes, 51 years later, David Fialk is still providing real estate services with a "commitment to service excellence" and is actively involved in listing and selling real estate in New Jersey and North Carolina and offering real estate sales training and Continuing Education Classes in New Jersey.
Read More About David Fialk
David Celebrates 50 Years in Real Estate
If you would like to know what it was like working in the real estate industry for the past 51 years, just talk with David Fialk, Realtor.
 www.DavidFialk.Realtor    [email protected]    www.DavidFialk.com
www.DavidFialk.Real Estate   [email protected]