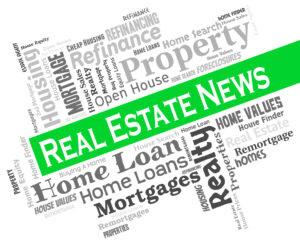 Headline Real Estate News
May 5, 2022 – May 15, 2022
Wondering what is going on with Homes Buyers… Mortgage Interest Rates… and
Real Estate Trends… 
Current Home Buyers continually follow what is happening in the real estate market and seek information from their REALTOR and browse the Internet for additional information. It's only natural.
Home Buyers have concerns such as higher list prices on new listings, will there be more homes coming on the market and when, competing against multiple contract offers when they find the home they would like to purchase, wondering if mortgage interest rates will continue to go higher, and other issues in searching and purchasing a home.
In working with Home Buyers and Home Sellers, REALTORS are also challenged with the same questions and concerns. However, information and the resources to find real estate-related information is more readily available now than ever before, and REALTORS have access to more information and the opportunity to subscribe to additional real estate resources in order to help and guide buyers and sellers on a daily basis!
REALTORS have the resources to provide information… answer questions… and provide assistance!
Ask your REALTOR for the information to help you!
Home Buyers

  "An inventory crunch is making life impossible for home buyers. Our interactive map can help you track the availability of houses for sale near you".


  "Buyers Have Doubled Their Down Payments"


  "Meet the 'last-resort' mortgage lenders rising from the ashes of the financial crisis to help underqualified borrowers buy a home"


  "Record-High Home Prices, Rising Mortgage Rates, and a Glimmer of Hope for Homebuyers"


"They Signed Contracts for Their Dream Homes Last Year. Now Their Borrowing Costs Are Ballooning"
 

" 5 Ways to Reduce the Stress of Buying a Home"
Real Estate Trends

5 predictions for the second half of the 2022 housing market


  " The last time houses were this unaffordable was 2006"


  "Homebuyer sentiment hits another new record low"


  "More sellers are dropping their prices, but buyers see little relief"

  "Only 19% of Consumers Think It's a Good Time to Buy"


" Some Sellers Hit a Tipping Point"


  "Adjustable-rate mortgage demand surges to 14-year high, as homebuyers try to afford this pricey spring market"


  "Something big is happening in the housing market"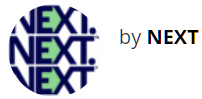 "Housing market: Percentage of cash offers jumps again"


  "We're not in a housing bubble, say Zillow economists"

  "It's highly unlikely that home prices will plummet.' 5 economists and real estate pros on what to expect home prices to do in 2022"


" 52% of Homes Sold Above List Price in April"

  "The market is shifting.' Here's exactly when 3 economists predict competition in the housing market will decline"


  " Mike Simonsen on leading indicators of a housing slowdown"
Mortgage

Interest Rates




  "Mortgage Rates Expected To Spike (Again)—but There's a Surprising Upside for Homebuyers"


  "Fast-Rising Mortgage Rates Force U.S. Homebuyers to Dig Deeper"

  "Why Some Rate Quotes Are So Different And Why"

  "Points" Are On The Rise"


  Home Buyers Rushed In as Mortgage Rates Rose Boosting Housing Prices Across U.S."


  "Nine ways to beat rising interest rates as a home buyer"

" Mortgage Rates Drop Almost a Quarter Point in Just Over 24 Hours"


  " Mortgage applications rise despite higher rates"


  " Purchase mortgage rates increase to 5.30%"
The above article, "Headline Real Estate News", was compiled and prepared by David Fialk, Realtor Emeritus, who regularly posts real estate articles of interest for home buyers, home sellers, and homeowners.
Licensed Since 1971, David Fialk is a Licensed Real Estate Broker in North Carolina (Intracoastal Realty, Wilmington 28411) and Broker-Salesperson in New Jersey (Coldwell Banker Residential Realty, Metuchen 08840) and has helped more than 1800 Families Move across Town… Throughout the State… and Across the Country!
Planning on purchasing real estate? Thinking of selling your home? For real estate information "You Can Rely On, Contact the REALTOR You Can Rely On".
David can be reached via email or by phone at 910-859-0200 or at www.DavidFialk.com.