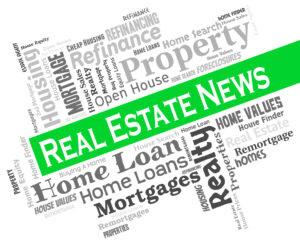 Headline Real Estate News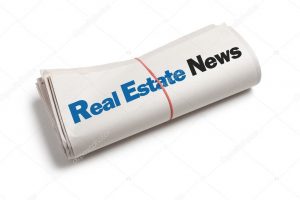 Headline titles and article content are beginning to change, perhaps sounding more positive in the past few weeks as compared to the past few months.
Here are some of the Articles I have read… It can be confusing and I am a Real estate Broker selling real estate for 51 years.
Just following and reading real estate articles related to sales, real estate values, mortgage rates and real estate trends is one thing. It is another thing if you are someone who needs to purchase a home and has been caught in the whirlwind of rising mortgage interest rates, losing in multiple offer bidding wars, and just watching the rising home prices. Do you face the situation and buy now, or wait for a little?
What about an owner of a home who has plans to sell but is not ready to sell right now? Will the value of their home continue to rise, hold steady, or will it drop in value due to increased mortgage interest rates and the possibility of home buyers taking a step back in a wait approach and seeing what happens? Do they make arrangements to take advantage of the market now and sell, or wait until they are truly ready?
Questions like these are common in the real world of buying and selling real estate. So yes, reading to get a better understanding of what the big picture looks like is important. However, real estate is local! What is true of the whole is not necessarily true of the parts…Economics 101.
Mortgage News and /Information
7/28/22   CNN Business   Ana Bahney
Mortgage rates fall as fears about the US economy loom
"Mortgage rates dropped last week as fears grow that the US economy is entering a recession.
The 30-year fixed-rate mortgage averaged 5.30% in the week ending July 28, down from 5.54% the week before, according to Freddie Mac. That is still significantly higher than this time last year when it was 2.80%."     READ More
7/29/22     MoneyWise      Nancy Sarnoff
It's possible mortgage rates have topped: Latest tumble a sign of hope amid jumbled-up housing market
"After climbing for two weeks, U.S. mortgage rates have fallen as borrowing costs bounce around amid mixed signals from the economy.
While home sales are plummeting and fears of a recession are growing by the day, the labor market is expanding and unemployment is still low.
As a result, borrowing costs have been volatile — and the fluctuations may continue until the economy finds more solid footing.
Even with this week's dip, the 30-year mortgage rate is more than two full percentage points higher than it was at the start of the year".     READ More
8/1/22       Bankrate      Erik J. Martin
Mortgage rate forecast for August 2022: Rates react to recession unease
"The dog days of summer have arrived, but what's really got Americans barking up in protest isn't the sweltering heat; it's doggone inflation, and for borrowers, higher interest rates to go with it.
Last week, the Federal Reserve hiked the federal funds rate by 75 basis points for a second time. That could send mortgage rates back up in short order — or not. We consulted the pros to learn how current economic and housing market conditions could impact mortgages this month".   READ More
8/2/2   Mortgage News Daily  Jan Swanson
June's Monthly Price Gain Finally Showing Some Deceleration
"While annual price increases are still wildly aggressive, monthly gains indicate that the brakes may be on. CoreLogic says nationwide, home prices were up 18.3 percent in June compared to a year earlier, the 125th straight annual gain, however, the monthly change decelerated for the second time. The gain in CoreLogic's Home Price Index (HPI) from May to June was 0.6 percent compared to the April to May growth of 1.8 percent.
The company projects significant slowing in appreciation over the next year, although this has been their expectation for some time. The CoreLogic HPI Forecast indicates that home prices will increase another 0.6 percent from June 2022 to July 2022 but will only rise 4.3 percent by June 2023."
READ More
Real Estate Market Trends/Predictions
7/26/22   Inman  Ben Verde
The typical home is lingering on the market a little longer than last year
"US homes, on average, spent 19 days on the market during the 4 weeks ending July 17, a full day longer than the same period in 2021, according to data released Thursday by Redfin.
Homes are spending more time on the market — as much as a day, on average — than a year ago, allowing homebuyers a little wiggle room to weigh their options, according to a new report released Thursday by Redfin.
The typical home spent 19 days on the market during the four weeks ending July 17, a full day longer than the same period a year ago, according to the report"       READ More
7/21/22   Money  Sarah Hansen
As the Housing Market Cools, Bidding Wars Are Disappearing
"As rising mortgage rates throw cold water on the formerly red-hot housing market, the ultra-competitive bidding wars that defined the last two years are quickly disappearing.
New data from real estate brokerage Redfin shows that just under 50% of home sale offers written by the company's agents faced a bidding war in June. That's the lowest rate of competition — and the first time less than half of offers have encountered a bidding war — since May 2020, at the beginning of the COVID-19 pandemic.
A year ago, nearly two-thirds of offers were involved in a bidding war, which occurs when multiple buyers are interested in the same house and so they drive up the price as they attempt to outbid one another. (Redfin considers any home offer that encounters at least one competing bid to be a bidding war.)"   READ More
7/26/22   Inman  Daniel Houston
Home price growth reached point of sustained slowdown in May
The forces fueling home price growth for the past two years have been weakening in recent months as the market finds itself in the midst of a multi-month slowdown.
"Home prices rose by 1 percent in May after accounting for seasonal patterns, according to the S&P Corelogic Case-Shiller Index numbers released on Tuesday. Prices were up nearly 20 percent year over year.
By normal standards, this still represents a remarkably high rate of growth for the prices of U.S. homes. "Housing data for May 2022 continued strong, as price gains decelerated slightly from very high levels," S&P Dow Jones Industrial Managing Director Craig Lazzara said in a statement."     READ More
7/29/22   Inman  Ben Verde
Buyer interest creeps upward as mortgage rates inch down
"A recent half-point drop in mortgage rates could be drawing some buyers back to the market, according to a new report released Thursday by the online brokerage Redfin.
The report found that Redfin's Homebuyer Demand Index — which takes into account requests for home tours and other homebuying services — had increased 15 points since June 15, reversing 10 straight weeks of decreasing demand that started in mid-April.
Google searches for homes for sale have also risen 11 percent since May and home tours have remained relatively stable in recent weeks, the report found."     READ More
7/28/22     Bloomberg    Alice Kantor
As housing cools, some buyers get a second chance to grab their first choice
Cooling prices and more inventory could be an incentive to wait, while first-time homebuyers, concerned mortgage rates will rise, see reasons to pounce.
"The US housing market is sending mixed signals, leaving potential buyers confused about whether now is the right time to jump in or stay on the sidelines.
Mortgage rates fell Thursday for the first time in three weeks, but are still well above where they started the year. Pending home sales plunged in June by the most since the early days of the pandemic, yet prices are still rising by double-digits. Large numbers of buyers are walking away from deals, but inventory across the country remains near historic lows."
READ More  
7/27/22   Realtor.com    Lisa Johnson Mandel
4 Clear Signs This Raging Seller's Market Has Peaked—and a Buyer's Market May Be Slowly Moving In
"Buying a home today has become a bit of a blood sport, rife with bidding wars pushing offers well over the asking price as buyers scramble to land a house.
It's been hard, we won't lie. But every seller's market does eventually have an end. Now, it appears that in certain areas, the market pendulum might slowly but surely be swinging back in a buyer's market direction.
In order to discern a shift, however small, from a seller's to a buyer's market in your area, let's first take a look at what defines those buying/selling environments.
What is a seller's market? What is a buyer's market?    READ More 
7/29/22   Realtor.com  Judy Dutton
4 Clear-as-Day Signs the Housing Market Is Cooling Down—and What This Means for Buyers and Sellers
"Despite the sweltering heat, real estate's red-hot tear is, at long last, slowing down and chilling out. In our series "How's the Housing Market This Week?" we look at the four crucial indicators: home prices, new listings, days on the market, and mortgage rates. For the week ending July 23 (the most recent research available), all four are showing noteworthy shifts that suggest that the raging seller's market of the past two years might be balancing out. This is potentially good news for homebuyers but not so much for sellers, who are on edge and worried they've missed the peak to cash in. Given things are changing fast, here's the information you need right now to navigate today's treacherous market prepared". READ More
The above article, "Headline Real Estate News", was written by David Fialk, Realtor Emeritus, who regularly posts real estate articles of interest for home buyers, home sellers and homeowners.
Licensed Since 1971, David Fialk is a  Licensed Real Estate Broker in North Carolina (Intracoastal Realty, Wilmington 28411) and a Broker Salesperson in New Jersey (Coldwell Banker Residential Brokerage, Metuchen 08840) and has helped more than 1800 Families Move across Town… Throughout the State… and Across the Country!
Planning on purchasing real estate? Thinking of selling your home? For real estate information "You Can Rely On, Contact the REALTOR You Can Rely On".
David can be reached via email or by phone at 910-859-0200 or at www.DavidFialk.com.