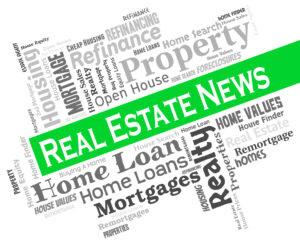 Headline Real Estate News


  Sunday, September 6th – Saturday September 12th 
So, what real estate news has been appearing online? Is it Mortgage Rates… Mortgage Lending.. Mortgage Refinancing?
9/8/20 HW "Mortgage lending sets a 20-year record with $1.1T in Q2"     James Kleimann
And refi volume for the third quarter will be even higher
U.S. lenders issued a staggering $1.1 trillion in home loans between April and June, marking the biggest quarter in at least two decades, according to mortgage data firm Black Knight. The record quarter highlights the growing disparity between homeowners who are primed to take advantage of perfect conditions, and those who are simply desperate to not lose their homes.
The surge in activity was driven primarily by an unprecedented rush to refinance. With rates ticking down to historic lows, homeowners tested lenders' capacity limits with more than 2.3 million refinancings in the quarter, the most in nearly 17 years. Seventy percent of the total loans originated by dollar value in the second quarter were refinancings, according to Black Knight's data.
Most took advantage of 3% interest rates to lower monthly payments; cash-out lending comprised just 3 out of 10 refi originations in the second quarter, Black Knight found.
The third quarter is shaping up to be even wilder – locks on refis that are expected to close in the third quarter are up 20% from the second quarter.
Read More
9/9/20 Mortgage New Daily "Mortgage Rates Staying Fairly Steady"   Matthew Graham
Mortgage rates haven't moved much so far this week and they were surprisingly steady at the end of last week despite volatility in the underlying bond market.  What does the bond market have to do with rates?  Typically everything!  But times are a bit different right now for a few reasons.
The most pressing consideration for mortgage rates in recent weeks has been the introduction, delay, and impending reintroduction of a new fee that will apply to all conventional refinances.  That fee effectively raises rates by 0.125-0.25%.  The damage was even bigger at first due to the way it was implemented.  As such, when the fee was delayed 2 weeks ago, it allowed lenders to improve mortgage rates regardless of bond market volatility.
In the bigger picture, mortgage rates have already encountered quite a bit of resistance as they've repeatedly pushed into record low territory.  The easiest way for lenders to avoid being overwhelmed by new business is to push rates higher.
The combination of the delayed fee and a friendly move in the bond market that persisted for most of last week meant that lenders were once again approaching recent lows.  With loan originators doing a good job of encouraging their borrowers to get loans locked before the fee comes back, lenders are once again seeing heavy volumes.  As a result, it was no surprise to see rates express some reluctance to improve by the end of last week.
Read More
9/10/20 HW  "U.S. mortgage rates fall to all-time lows this week"          Kathleen Howley
Record lows: The average 30-year fixed rate is 2.86% this week, and the 15-year is 2.37%, Freddie Mac says
Average mortgage rates for 30-year and 15-year mortgages fell to all-time lows this week, Freddie Mac said in a report on Thursday.
The 30-year average is 2.86%, breaking the prior low of 2.88% set in the first week of August, and the 15-year average is 2.37%, beating last week's record low of 2.42%, the mortgage financier said.
The rates are driving demand in the housing market, helping to counter-balance an economic slowdown that showed signs of worsening after the COVID-19 pandemic flared in some of the nation's largest states in recent months, said Sam Khater, Freddie Mac's chief economist.
"These low rates have ignited robust purchase demand activity," Khater said.U.S. home sales surged at a record pace in June and July as purchases that were delayed during pandemic lockdowns were shifted later in the year.
Seasonally adjusted existing-home sales jumped 25% in July, beating the prior record monthly gain of 21% set in June, the National Association of Realtors said in an Aug. 21 report.
The supply of homes on the market was the lowest for any July since NAR started tracking the data about five decades ago, said Lawrence Yun, NAR's chief economist.
Read More
9/11/20 Mortgage New Daily "Getting a Mortgage Soon? Read This Now!"   Matthew Graham
If you're in the mortgage process currently or if you will be soon, there is a tremendously important development to be aware of.  The net effect is that rates are about to go up and, in some cases, they already have.
The culprit is the new "adverse market fee" announced for all refinances guaranteed by Fannie Mae or Freddie Mac on or after December 1st.  To hit that date with some lenders, your loan would need to close by mid-to-late October!  Given the high demand for mortgages, new loans will take at least that long in many cases.
The fee will result in rates moving higher by 0.125-0.25% (or in additional closing costs equal to 0.5% of the loan amount).  While that might not sound significant, this is the biggest change of its kind, ever.  We already had a sneak preview of the fallout when the fee was implemented WITHOUT advance notice in early August.  Rates reacted swiftly (arguably a bit more swiftly than they're about to, but it's proof of concept nonetheless) before recovering after the fee was delayed.
Read More
9/11/20  HW "The refinancing boom is just getting started"   James Kleimann
But do lenders have the capacity to handle more volume?
Even with refinancings driving a record $1.1 trillion in originations in the second quarter and testing the limits of lenders' capacity, LOs, mortgage executives and economists say all the conditions are right for a string of even bigger quarters.
According to a report this week by data and analytics firm Black Knight, there are over 19 million high-quality refinance candidates in America, representing 43% of all 30-year mortgage holders. (There were about 11.7 million eligible homeowners this time last year.)
Black Knight defines "high-quality" refinance candidates as those with credit scores of 720 or higher, who hold at least 20% equity in their homes, are current on their mortgage payments, and could shave at least 0.75% off their first rate lien by refinancing.
If all 19.3 million candidates were to refinance, the average savings would amount to $299 a month, an aggregate of $5.3 billion, the data firm's researchers found. More than 7 million could save at least $300 a month, while 2.5 million could save $500 a month or more, Black Knight said.
Read More
9/11/20 Mortgage New Daily "Almost 20 Million Homeowners are Prime Refi Candidates" Jann Swanson
Freddie Mac's Mortgage Market Survey published yesterday reported a 7-basis point decline in the 30-year mortgage rate over the previous week and reported that the resulting rate, 2.86 percent, was a new record low. Black Knight reports that this new rate has had a big impact on the pool of refinance candidates.
The company says there are now 19.3 million "high quality" refinance candidates, the largest number ever. This is 43 percent of all active 30-year mortgages. Black Knight defines a refinanceable loan as one where the homeowner has a credit score of at least 720, at least 20 percent equity in the home, and the potential for a 75-basis point reduction in their mortgage interest rate. These homeowners have potential savings averaging $299 per month, a national aggregate of $5.8 billion per month if all homeowners took advantage of the opportunity. That is the largest aggregate ever available through refinancing.
Many of those homeowners could realize even larger savings, 7 million could save at least $300 per month and nearly 2.5 million could save $500 or more.
Further, if the eligibility criteria are removed, that number of potential refinances increases to 32.4 million or three out of every four active mortgages
The above article," Headline Real Estate News", was prepared by David Fialk, Realtor Emeritus, and regularly posts real estate articles of interest for home buyers, home sellers and home owners.
Licensed Since 1971, David Fialk is Licensed Real Estate Broker Salesperson in North Carolina(Intracoastal Realty, Wilmington 28411) & New Jersey(Coldwell Banker Residential Brokerage, Metuchen 08840) and has helped more than 1800 Families Move across Town… Throughout the State… and Across the Country!
Planning on purchasing real estate? Thinking of selling your home? For real estate information "You Can Rely On, Contact the REALTOR You Can Rely On".
David can be reached via email or by phone at 910-859-0200.