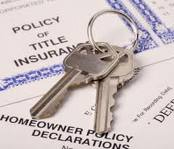 Yes, There Are Ways a Home Buyer Can Save Money on
Real Estate Closing Costs in a Home Purchase!
Real estate closing costs are an important financial consideration when purchasing a home and in the home buying process. A home buyer needs to be 
financially prepared for expenses during the real estate transaction and at closing. In addition to the down payment and closing costs a home buyer can also expect to pay for property inspections, such as a home inspection, termite inspection and radon test, a mortgage application fee and an appraisal fee. While not necessarily considered closing costs, these are direct expenses related to purchasing a home.
When purchasing a home and qualifying for a mortgage loan, a home buyer needs to verify that they have sufficient funds for the down payment and the buyer closing costs during the mortgage application process.
These are the types of fees and costs related to the purchase of a home, and are commonly referred to as closing costs.
Attorney Fee
Title Insurance Policy
Searches
Survey
Recording Deed and Mortgage
Real Estate Tax Escrow
Loan Origination Fee
Lender Fees
Home insurance Policy
Escrows(Homeowners Insurance, Mortgage Insurance(MIP or PMI, if applicable)
Miscellaneous Expenses
Interest Expense(per diem interest charges from day of closing to the last day of the month)
Is it possible for home buyers to save money in transaction expenses, bank and lender fees and closing costs in the purchase of a home?
Yes, there is the potential to save money!
First and foremost, a home buyer needs to rely on various professionals during a real estate transaction and title closing. These professionals, REALTOR, Mortgage Lender and Attorney, can provide guidance, advice and recommendations from contract signing and through closing. Home buyers need to have confidence in the professionals they are working with!
Regarding transaction expenses and the inspection aspect of a home purchase, these fees are paid when services are rendered. A home buyer should obtain the names of a few service professionals, compare inspection fees and check for scheduling availability. Other considerations would be whether the inspection company is insured, is a licensed home inspection company, is a member of the American Society of Home Inspectors(ASHI), whether they offer early evening and or weekend appointments and whether the inspection fee is based on the size or age of the home.
Bank lending fees have increased recently due to regulations in underwriting guidelines, but there is the potential for home buyers to save money in obtaining a mortgage loan. Mortgage interest rates, interest rate lock ins and lender fees vary from one lender to another and vary from one mortgage loan type to another.  It is recommended that a home buyer speak with more than one mortgage lender and make comparisons of interest rates, origination fees, lender fees and application fees. Savings are possible, and without much effort.
According to Marianne Tamburello, a Colonia, New Jersey Attorney:

"Even though closing costs in New Jersey are the seventh highest in the country according to a recent Star Ledger article, there are ways for the potential home buyer to keep the total amount of closing costs within budget.
Two of the most significant expenses  in purchasing a home are the cost of title insurance and the survey. All lenders require title insurance. In New Jersey, the cost of title insurance is fixed by state statute. Title insurance, therefore, costs the same no matter what company your attorney deals with. But a portion of the title insurance cost will be reduced if the attorney provides "back title" information to the title company.
What is "back title" information? Back title information means the current deed, survey and title policy which the seller may have in their possession. Your realtor or attorney can request these documents from the seller shortly after the contract is signed.
When an existing policy is provided on a new title search order, the title company will use "re-issue rates" for the amount of the present coverage. For example, the seller purchased the house for $200,000, has a title policy for that amount and is now selling the home for $250,000. By providing a copy of that policy to the new title company, $200,000 of the title insurance costs will be billed at the "re-issue" rate with the balance billed at the basis rate…resulting in a savings of over $200.
A survey can cost over $600 depending on the size of the property. Unlike title insurance, a new survey may not be required by the lender. Although the cost of a new survey will be disclosed on the lender's Good Faith Estimate of closing Costs, the home buyer or attorney should ask whether the lender will accept the seller's survey with the raised seal of the surveyor or if one is even required at all! Generally, the lender may accept an existing survey if no major changes(i.e. an addition to the dwelling, addition of a strip of land to the property) have been made and the survey was done within ten years of the closing date. Occasionally, a lender will not require a survey at all as long as the title company will insure the property without one.
Nobody disputes that buying a home can be expensive but just asking a couple of very simple questions can save a home buyer almost $1,000!"
In addition to the potential savings listed above, the actual closing date has an impact on real estate closing costs. At closing, there will be an interest per diem expense calculated from the day of closing to the last day of the month. This is something where most home buyers can truly save money by planning in advance, and what few home buyers are even aware of. And that is scheduling the real estate closing near the end of the month.
A home buyer can save money on interest per diem charges, which are interest charges from the day of the closing to the last day of the month. A $200,000 mortage at 5% interest would equal a per diem interest expense of $27.40. A closing date on the 10th of the month would add $575.40 to the closing costs as compared to $109.60 for a closing on the 27th of the month. That is a cost savings of approximately $466 just for planning the closing date on the 27th of the month versus the 10th of the month!
Yes, there are ways a home buyer can help themselves save money on real estate clsoing costs in a home purchase!______________________________________________________
The above article,"How  Buyers Can Save Money on Real Estate Closing Costs", was written by David Fialk, REALTOR, Broker Owner, Choice Realty Co., Iselin, New Jersey and regularly posts real estate articles of interest for home buyers, home sellers and home owners.
David can be reached via email or by phone at 732-283-3400 or at www.DavidFialk.com.
Licensed since 1971, David has helped over 1800 families move across town, across the state and across the country and  specializes in the towns of  Iselin, Colonia, Edison, Woodbridge, Avenel, Fords, Sewaren, Port Reading, Keasbey, Carteret and Metuchen in Middlesex County, New Jersey.
Planning on purchasing real estate? Thinking of selling your home? For real estate information "You Can Rely On, Contact the REALTOR You Can Rely On".
Want to find out more about David Fialk?