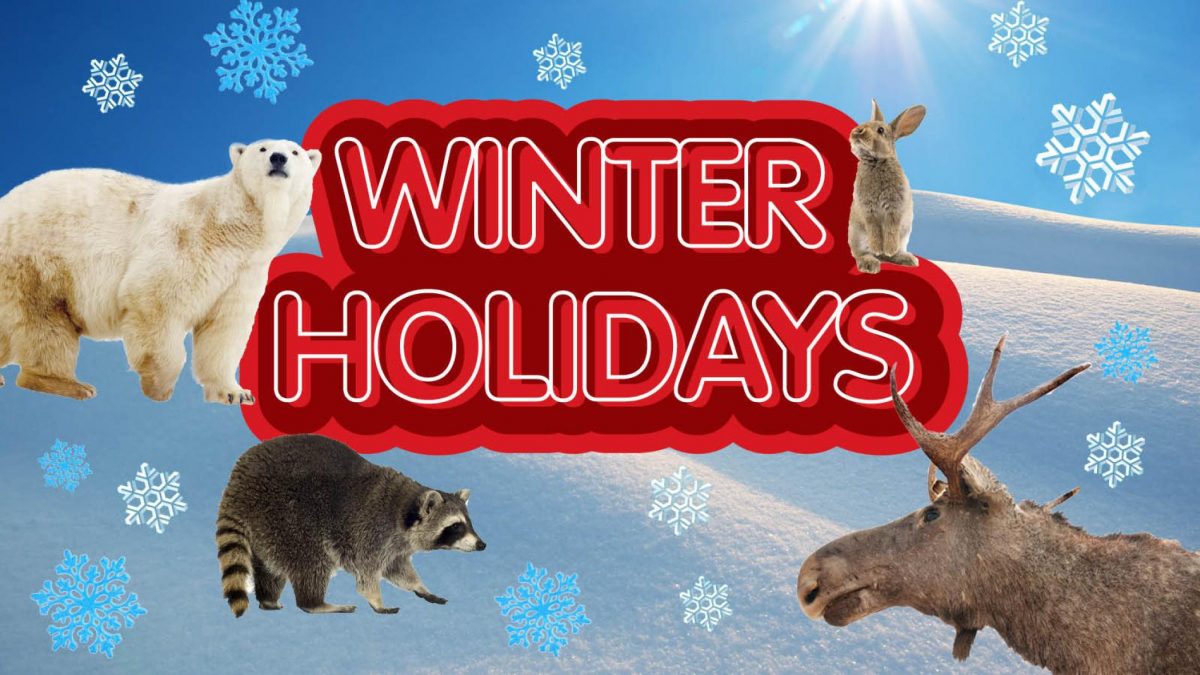 Selling Your Home
During the Holidays or Winter?
With the Thanksgiving Holiday behind us, we are now entering the "Holiday Season" and the beginning of the Winter Season, that Calendar time between late November and March.
The "Holiday Season" and "Winter Season" has arrived and so has the time of year when home sellers wonder whether they should keep their properties on the market for sale or temporarily withdraw the home from active marketing and wait until some time in January or in March to sell. Then there are those owners who have decided to sell their home, but haven't listed their home yet, and are now asking themselves if they should sell during the Winter Season and Holidays or just wait wait until spring?
Trying to sell your home during the holidays can be daunting to many homeowners. It can be an extremely busy time for families, and the idea of taking on the additional stress of selling a house could be a turnoff to some homeowners. However, the "Holiday Season" may not be the only the consideration in deciding to sell or not to sell during this time of year, and that is Winter!
The Winter season with cold weather and snow could be legitimate reasons to wait until the end of March and April to sell. However, what if you are located in a southerly State and harsh cold weather and snow is not a concern as it would be for owners in cold Winter weather States? Would that make a difference in the decision to sell or not to sell in the Winter Months?
I have experienced selling real estate in a cold Winter State(New Jersey) for 47 years and now experiencing selling real estate in a warm Winter weather State(North Carolina). Yes, in New Jersey there were some homeowners who chose not to deal with selling and moving in the Winter due to the cold weather and potential Winter snow, and those were the owners who were selling more on choice than need. And yes, I have represented many owners who preferred selling their home more sooner than later and I listed their home in November. And yes, walkways and driveways needed shoveling for home showings after the snow ended. Some inconvenience yes, but not to the extent of preventing an owner from listing and selling their home.
That harsh cold weather and snow scenario does not exist in warm Winter weather States. Other than the Holiday Season Calendar days, what could be other reasons for not choosing to sell a home in the Winter months?
There is a common thought from potential home sellers that there really aren't a lot of Buyers looking in the Winter. Yes, there may be less Buyers looking, but those Buyers that are out looking are Buyers looking to purchase! 
Now, what about selling during the "Winter" and the "Holiday Season" ? Many people consider the holiday season the worst time to sell a home. However, listing a home during the holidays can be extremely advantageous to homeowners, and it doesn't have to interfere with Holiday activities.
Here are a few good reasons why selling your house now, or keeping it on the market during the this "Holiday Season", is the best choice you can make. This year, buyers want to purchase homes for the holidays, and your house might be the perfect match. 
* Motivated Buyers: Buyers are active now. Mortgage rates are historically low, providing motivation for those who are ready to get more for their money over the life of their home loan. Purchasers who look for homes during the holidays are serious, have a reason for doing so and they're ready to buy.
Buyers who are not motivated will put off a home search during the holidays and will resume looking again in the spring. If someone is touring homes in the Winter or during the holidays, they likely need to buy a home quickly and could be willing to pay more. Buyers who have been searching throughout the fall and have been running into more and more bidding wars are still on the lookout. Your home may be the answer.
* Less Inventory/Less Competion. For many homeowners, selling their home during the winter holidays seems like too much of a hassle, and they will either take their home off the market or wait until the warmer months to list.  That is an advantage for home sellers willing to jump in and sell now, and can result in increased buyer competition, multiple offers and higher sales price! The desire to own a home doesn't stop during the holidays.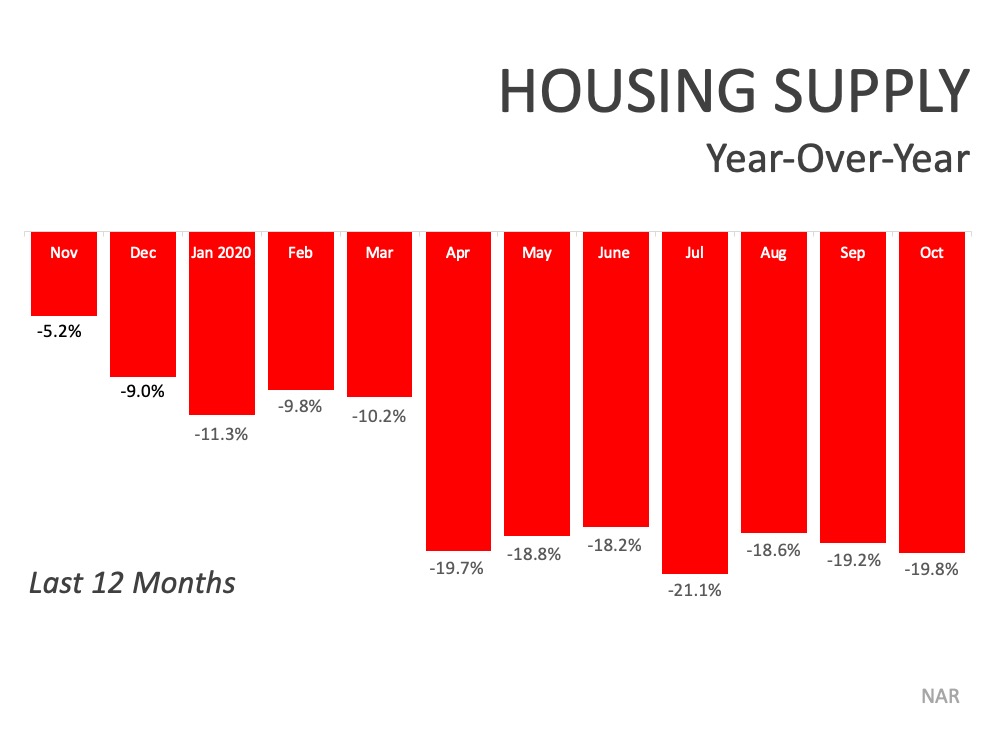 * Controlling Showings. Homeowners do not need to let their homes be constantly available for showing during the Holidays. They can let their REALTOR® know the days and times that are most convenient, if there are certain times that won't work and even have blackout dates where there are absolutely no showings. The owner's REALTOR® is there to help make the process go smoothly.
A benefit of this most unique year we all have experienced is that remote virtual showings have become a widely acceptable means of conducting real estate viewings, which can be less disruptive than in person showings. Home Sellers will likely still need to accommodate some in home viewings, but a great many viewings will be able to be conducted virtually.
* Staging.  Homes decorated for the holidays appeal to many buyers. Staging your home during winter can be as easy as simply decorating for the holidays. A reminder, just be careful not to overdo it! Sellers can also avoid offending potential buyers by using general fall and winter decorations rather than using religious themes.
More than ever, this may be the year it makes the most sense to list your house during the Winter and the Holiday Season.
Wondering what else is being said about the Winter Real Estate Market!
Real Estate Could See Best Winter Ever
Why This Winter's 'Slow' Home-Selling Season May Be Hotter Than Ever
The above article,"Selling Your Home During The Holiday Season or Winter!", was written by David Fialk, Realtor Emeritus, who regularly posts real estate articles of interest for home buyers, home sellers and homeowners.
Licensed Since 1971, David Fialk is Licensed Real Estate Broker Salesperson in North Carolina (Intracoastal Realty, Wilmington 28411) & New Jersey (Coldwell Banker Residential Brokerage, Metuchen 08840) and has helped more than 1800 Families Move across Town… Throughout the State… and Across the Country!
Planning on purchasing real estate? Thinking of selling your home? For real estate information "You Can Rely On, Contact the REALTOR You Can Rely On".
David can be reached via email or by phone at 910-859-0200 or at www.DavidFialk.com.