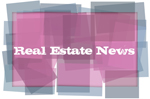 Is it Possible That Real Estate News Articles
Tell Only Half the Story?
On Thursday, July 21,  2011 on the front page of the Business Section of the Star Ledger, the following real estate news related
article was labeled:
"Of Interest: Closing costs increase as housing slump continues"
Here is the link to this article on NJ.com.
The first sentence of the article quoted a Bankrate survey released this week stating that "closing costs in New Jersey were the 7th highest in the country this year" and the 2nd paragraph stated that "this year, average loan origination and title fees on a $200,000 mortgage averaged $4,589 in New Jersey".
Question: If you were thinking of purchasing a home, would that article title prompt you to take the time to read it?
Question: If you were planning your finances to purchase a home, would you assume that real estate closing costs average $4,589 for a home purchase with a $200,000 mortgage in New Jersey.
Is the article about real estate closing costs increasing in New Jersey or is it about the increase in mortgage fees related to purchasing a home?
Here's the problem with the way the article was titled. The headline leads a reader to believe they will be obtaining information about real estate closing costs in New Jersey. However, the content of the article only refers to the increase in mortgage lending fees, loan origination fees and title fees, and does not include information related to actual real estate closing costs on a home purchase. Wouldn't it make more sense to have a title such as "Closing Costs rise in New Jersey as mortgage fees increase"?
Yes, mortgage related expenses are part of real estate closing costs, whether you are buying a home in Iselin, Colonia or Edison in Middlesex County, New Jersey or in any other town, county or state in the country. However, they are just part of a home buyer's closing costs and expenses when purchasing a home. Why would an article be titled "closings costs increase …" when the article concentrates only on mortgage related fees? Is the title misleading or is it telling only half the story? 
The truth of the matter is that real estate closing costs do consist of charges related to title ownership and mortgage fees, but they also include many other costs and expenses directly related to ownership of the home being purchased.
Real estate closing costs are an important financial consideration when purchasing a home. A home buyer needs to be financially prepared for expenses during the real estate transaction and at closing. During the transaction, a home buyer can expect to pay for property inspections, such as a home inspection, termite inspection and radon test, a mortgage application fee and an appraisal fee. While not necessarily considered closing costs, these are direct expenses related to purchasing a home. Have these fees increased for a home purchase in New Jersey?
When purchasing a home and qualifying for a mortgage loan, a home buyer needs to verify that they have sufficient funds for the down payment and the closing costs. For a home purchase with a $200,000 mortgage loan, actual closing costs will be much more than $4,589.
These are the types of fees and costs related to the purchase of a home, and are commonly referred to as closing costs.
Attorney Fee

Title Insurance Policy

Searches

Survey

Recording Deed and Mortgage

Real Estate Tax Escrow

Loan Origination Fee

Lender Fees

Home insurance Policy

Escrows(Homeowners Insurance, Mortgage Insurance(MIP or PMI, if applicable)

Miscellaneous

Interest Expense(per diem interest charges from day of closing to the last day of the month)
Other than increases related to loan origination and title fees, were there increases to the other charges and expenses in a real estate closing? That question was not answered in the article.
Considering a home purchase? Surprises are for Birthdays, Not Buying a Home!
Obtaining a reliable estimate of anticipated real estate closing costs is very important. They do represent a large expense. Here are the type of professionals you need to meet with
                    REALTOR, Mortgage Professional, Attorney
and rely on to obtain the information to make the Home Buying Experience a Pleasant One!