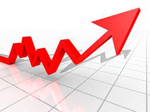 Yes, Mortgage Interest Rates have gone up! And yes, maybe the increase has been quicker and more pronounced than anticipated. Think about it…. 2.75%(December 2020) versus 5% + (Mid April 2022)…… and going higher. That is a very noticeable increase!
Not only is there a concern with the increase in the mortgage payments as the Mortgage Interest Rate increases, but sale prices have increased monthly since the 3rd Quarter of 2020.
Yes, it could be described as the "Worst Storm" for homebuyers in 2022!
There was plenty to read about Mortgage Interest Rates being at historic lows, and that they would not stay there forever!
Consistently, weekly articles appeared about rising home prices!
And yes, numerous articles discussed bidding wars among home buyers!
Here are some articles from the past few months I have read and saved amongst many others.
September 28, 2021_Inman.com_Sustained surge in mortgage rates could dent home sales
September 29, 2021_Bloomberg.com_First-Time Homebuyers Are Getting Crushed in a Cutthroat U.S. Market
October 7, 2021_Magazine.Realtor_Mortgage Applications Tumble as Interest Rates Spike
October 18, 2021_CNBS.com_Mortgage originations will drop 33% in 2022 as interest rates rise, according to industry forecast
November 4, 2021_EyeonHousing.org_Bidding Wars Jump as Top Reason Buyers Can't Make Purchase
December 10, 2021_Businesss Insider.com_The housing market just keeps getting worse for buyers. Prices haven't gone up this fast in at least 45 years.
December 17, 2021_RISMEDIA_Mortgage Rates Inch Up Following Fed Policy Changes
December 30, 2021_Magazine.Realtor_Year-End Mortgage Rates at 3.11%
January 6, 2022_CNN.com_Mortgage rates just climbed past 2021 levels
January 20, 2022_Magazine.Realtor_Existing-Home Sales Reach Highest Point Since 2006
January 20, 2022_NYPost.com_Mortgage rates rise to highest levels since start of pandemic
February 2, 2022_Magazine.realtor_Buyers Rush to Lock In Rates
February 4, 2022 MortgageNewsDaily.com_Mortgage Rates Leap Toward 4.0%, Highest Since October 2019
February 7, 2022_MortgaeNewsDaily.com_Affordability Worsens as Price Gains Re-Accelerate
February 9, 2022_CNBC.com_Homebuyer demand for mortgages drops 10%, as higher interest rates price some people out
February 11, 2022_HousingWire.com_Mortgage rates blow past industry predictions
February 18, 2022_WSJ.com_U.S. Home Sales Jumped 6.7% in January Amid Record-Low Inventory
February 22, 2022_MortgageNewsDaily.com_Home Prices Aren't Slowing Down (Yet)
February 23, 2022_Redfin.com_January Was the Most Competitive Month on Record for Homebuyers
March 1, 2022_MortgageNewsDaily.com_Home Prices Aren't Done Setting Records Yet
March 7, 2022_Fortune,.com_What home prices will look like in 2023, according to Fannie Mae
March 10, 2022_MortgageNewsDaily.com_Sorry… Mortgage Rates Definitely Aren't Still Under 4%
March 14, 2022_Inman.com_Hurry up or wait: The big question on every buyer's mind this spring
March 16, 2022_HousingWire.com_The Fed makes its move – and more rate hikes are coming
March 21, 2022_Magazine.Realtor_Competition Heats Up With 5 Offers Per Home Sold
March 21, 2022_Inman.com_Your home probably earned more than you did last year
March 23, 2022_MortgageNewsDaily.com_30yr Fixed Rates Heading Toward 5% at Fastest Pace in Decades
March 23, 2022_Realtor.com/trends_Who's Buying All the Houses? New Survey Reveals the Top Competition Right Now
March 24, 2022_Inman.com_End in sight for inventory crisis? Yes, but experts can't agree on when
March 24, 2022_HousingWire.com_Homebuyers are really beginning to feel the squeeze
March 25, 2022_magazine.realtor_Mortgage Rates Surge to 4.42%
March 28, 2022_TheMortgageReports.com_Home buyers: Don't wait for home prices to drop in 2022
March 28, 2022_Fortune.com_The housing market faces its biggest test yet
March 29,2022_USNews.com_It May Be Now or Never for Spring Homebuyers Amid Rising Prices and Higher Mortgage Rates
March 29, 2022_Inman.com_January home prices see 4th-largest year-over-year gain in 35 years
March 30, 2022_Inman.com_Home affordability erodes at fastest annual pace since 2004
April 4, 2022_NYTimes.com_Can Home Prices and Interest rates Soar at the Same Time
April 6, 2022_qz.com_US mortgage interest rates hit 5% for the first time in adecade. That's great news.
April 6, 2022_Fatherly.com_8 Expert Tips For Buying a Home in Today's AbsolutelyBonkers Housing Market
April 7, 2022_Inman.com_Mortgage rates surge to 5% as era of the ultra-cheap loan begins to fade
April 11, 2022_MortgageNewsDaily_30yr Mortgage Rates Jump to 5.25%, Highest Since 2009
April 19, 2022_Will rising mortgage rates cool off housing market?
April 20, 2022_NAR.Realtor_Existing-Home Sales Slip 2.7% in March
April 21, 2022_MortgageNewsDaily_Mortgage Rates Are Even Higher Than You've Been Told!
April 24, 2022_NAR.Realtor_Multi-Offer Bidding Still Prevalent Despite Slowing Demand
April 25, 2022_Fortune.com_Competition for housing is falling across the country, but bidding wars aren't over yet
It was just a matter of time before mortgage rates would increase and then by how much.
Mortgage Interest Rates obtained from Freddie Mac
Monthly Average Commitment Rate
Median and Average Sale Prices obtained from the
North Carolina Regional MLS for New Hanover County, North Carolina
The Mortgage Amount was Calculated Based on the Median Sale Price
and a 20% Down Payment

Not only has the mortgage interest rate increased, but take a look at where the Median Sale Price (The median is the value separating the higher half of a data sample) and Average Sale Price(sum of the data divided by the total number of data) moved in the past 2 years. The Mortgage Amount and Monthly Principal and Interest payments are based on the Median Sale Price as that is generally the statistic most widely used when reporting real estate sale prices.
In the past year, Home Buyers have witnessed "multiple contract offers" and "bidding wars" more often than not when finding a home they would like to purchase. Home Sellers have benefitted from multiple Buyers bidding against themselves and sending sale prices $10,000, $20,000, and $30,000 above the asking price in many cases and in some instances $50,000 and more above the asking price.
The true cause of this? It's simple!
First: A shortage of available homes for sale.
Second: The Pandemic created the desire to have more room and open spaces and or the flexibility of being able to work from home which changed the geographic location of where buyers needed to live for commuting to work.
Third: Historically low mortgage interest rates.
Let's take a look at the reality of the real estate market in mid-2021 for Home Buyers. A buyer starts looking for a home in the Median Price range in New Hanover County, NC. in May and then in June makes a full-price offer which is not accepted. Looking at the table ab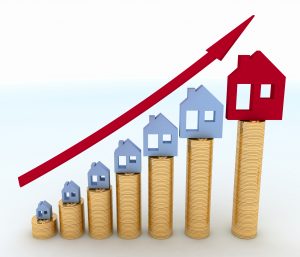 ove, the mortgage payment with 20% down would be $1,177. View the table above and follow the financial impact(Median Price increases, additional down payment requirements, higher mortgage interest rates, and higher monthly mortgage payment) for a buyer if they did not get an offer accepted until December 2021, or in January, February, March or April of 2022.
Yes, the real estate market for Home Buyers in 2021 and now in 2022 could be described as the "Worst Storm" !
The above article, "Interest Rates and Home Prices", was compiled and prepared by David Fialk, Realtor Emeritus, who regularly posts real estate articles of interest for home buyers, home sellers, and homeowners.
Licensed Since 1971, David Fialk is a Licensed Real Estate Broker in North Carolina (Intracoastal Realty, Wilmington 28411) and Broker-Salesperson in New Jersey (Coldwell Banker Realty, Metuchen 08840) and has helped more than 1800 Families Move across Town… Throughout the State… and Across the Country!
Planning on purchasing real estate? Thinking of selling your home?
For real estate information "You Can Rely On, Contact the REALTOR You Can Rely On".
David can be reached via email or by phone/text at 910-859-0200 or at www.DavidFialk.com.