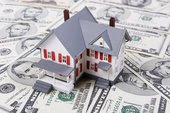 When the Home Was Purchased
Whether a home was purchased twenty five years ago, three years ago or
just last year, the purchase price was the value when it was purchased, and has nothing to do with it's current market value when being sold, whether you are selling a home in Iselin, New Jersey, Colonia, in Woodbridge Township, in Middlesex County or any other state.
A seller with twenty five years of home ownership and substantial equity has the same right to fair market value as an owner with just 3 years of home ownership and perhaps little or no equity accumulation.
Decisions to sell may be more difficult for owners with short term ownership, especially if real
estate values have not increased or possibly dropped since the home was purchased. Home owners with short term ownership may have mortgage balances higher than the value of the home and a sale would require bringing cash to the closing to pay off the mortgage balance.
Home owners with long term ownership and substantial equity can make selling decisions easier than owners selling their home without the benefit of real estate appreciation.
In either case, the real estate market is the real estate market, regardless of when the home was purchased, and the home is worth what is worth.
Read Previous Posted Article on this Topic
Read Next Posted Article on this Topic