Category: Mortgage Pre Qualification
Changes in FHA Mortgage Loans Coming April 18, 2011
February 16, 2011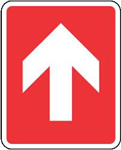 FHA Loans Will Cost More After April 18, 2011 The FHA Mortgage Insurance Premium (MIP) will increase 25 Basis Points Just the other day, FHA Commissioner David H Stevens announced changes for FHA Mortgage Loans. These changes are for any FHA loans that are assigned case numbers on or after April 18, ...
Continue Reading
Mortgage Pre-Approval versus Mortgage Pre-Qualification
February 9, 2009
Is there a difference between a Mortgage Pre-Qualification letter and a Mortgage Pre-Approval letter? Considering taking advantage of the favorable mortgage interest rates? Considering taking advantage of the drop in real estate prices in 2009? Before taking the time to drive around looking for a home, before taking the time to visit ...
Continue Reading